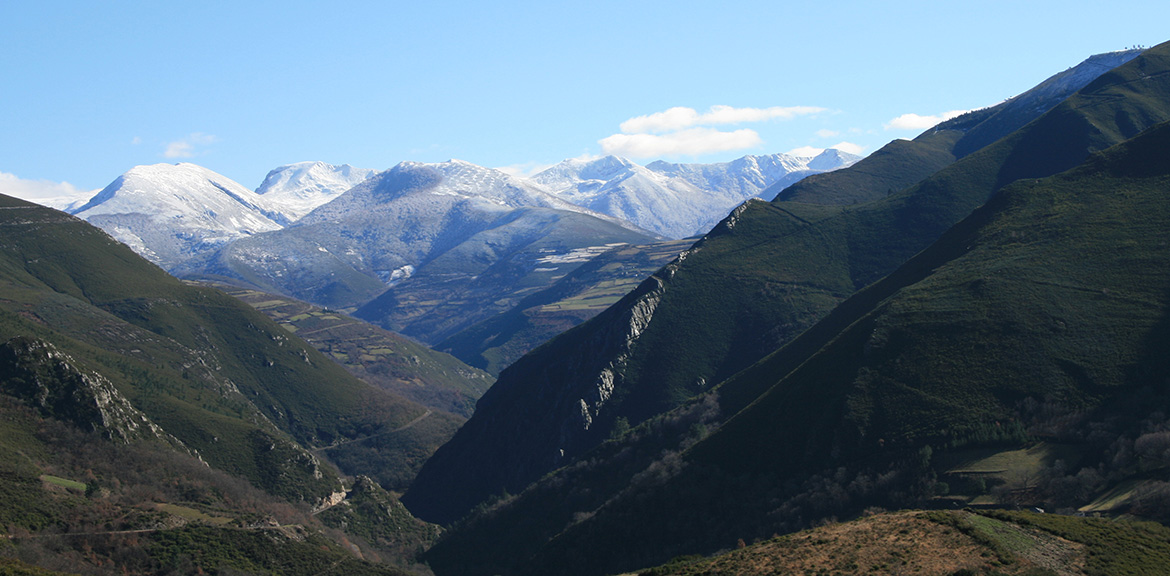 A privileged setting
Our small hotel is set right in the heart of the Sierra de Ancares, at the foot of its tallest mountain peaks- the Cuíña (1998 m), Mustallar (1935 m) and Penalonga (1890 m), with unbeatable views of them all. A truly privileged setting, added to UNESCO's Man and the Biosphere (MAB) Network since 2006; in 1971 it was declared a Picturesque Landscape, and has been a National Hunting Reserve since 1966. It is included in the Nature Network 2000, and declared an LIC (Lugar de Importancia Comunitaria- lit. Place of Community Importance), ZEPA (Zona de Especial Protección de Aves- lit. Special Protection Area for Birds), and a Nature Reserve for the Protection of the Brown Bear.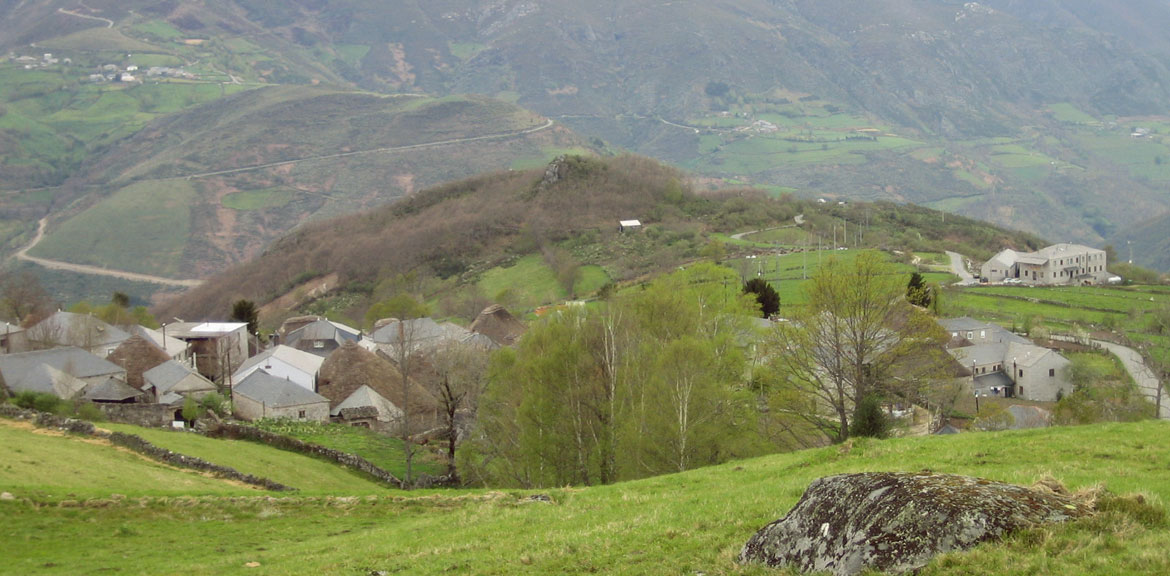 Piornedo
The pre-Romanic village of Piornedo (Official Site of Historic-Artistic interest) is located just a few metres from the hotel. The small village, at the foot of mount PenaLonga, has a population of only 16 (practically the same families who have lived in the village for generations). One of the most peculiar and characteristic features of Piornedo are the Pallozas (typical Galician dwelling made of stone and thatch) which until very recently was still used as living quarters (people and livestock under the same roof). And for many visitors are reminiscent of the famous Asterix and Obelix gala villages. Set alongside the Hórreos (typical Galician grain store); these antique, truly unique constructions are of enormous value and patrimonial importance.
Route 1 from Galicia
A-6 motorway, take the Navia de Suarna and Baleira exit and continue on to Neira de Rey, Alto del Restelo, Navia de Suarna and Piornedo. (65 kms with spectacular views of the sierra)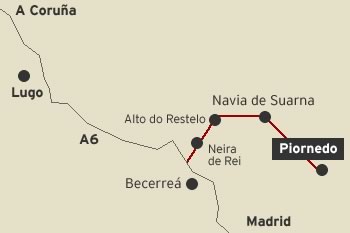 Details
Route 2 from Galicia
A-6 motorway, Becerrea and Navia de Suarna exit, San Román de Cervantes, Degrada and Piornedo (50km).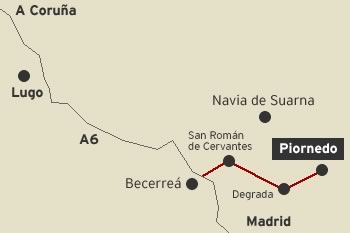 Details
Route 3 for winter
Recommended option for winter and the best option for coaches. A-6 motorway, Becerreá, Navia de Suarna and Piornedo (65 km).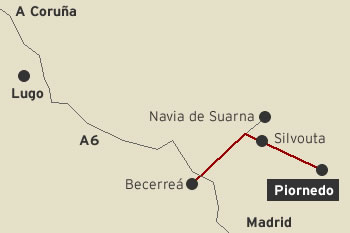 Details
Route 4 from Madrid
A-6 motorway, Ponferrada exit. Follow LE-711 exit until Vega de Espinareda, LE-712 until Lumeras, Candín, Pereda, Tejedo, Puerto de Ancares and Piornedo. (60 km, very difficult in winter to pass Puerto, but very recommendable in summer)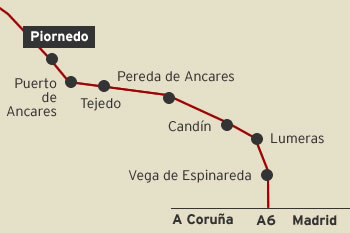 Details